A #shareyourknowledge week was held on Twitter:



March 8 - March 12, 2021

The questions posed that week were:
- What makes your remote teaching fun?
- How do you foster an enviornment of inclusivity in your digital classroom?
- How do you promote/increase participation while teaching online?
- Which software has been your lifesavaer while teaching remotely?
- What is your go-to outfit for an online class?
Feedback: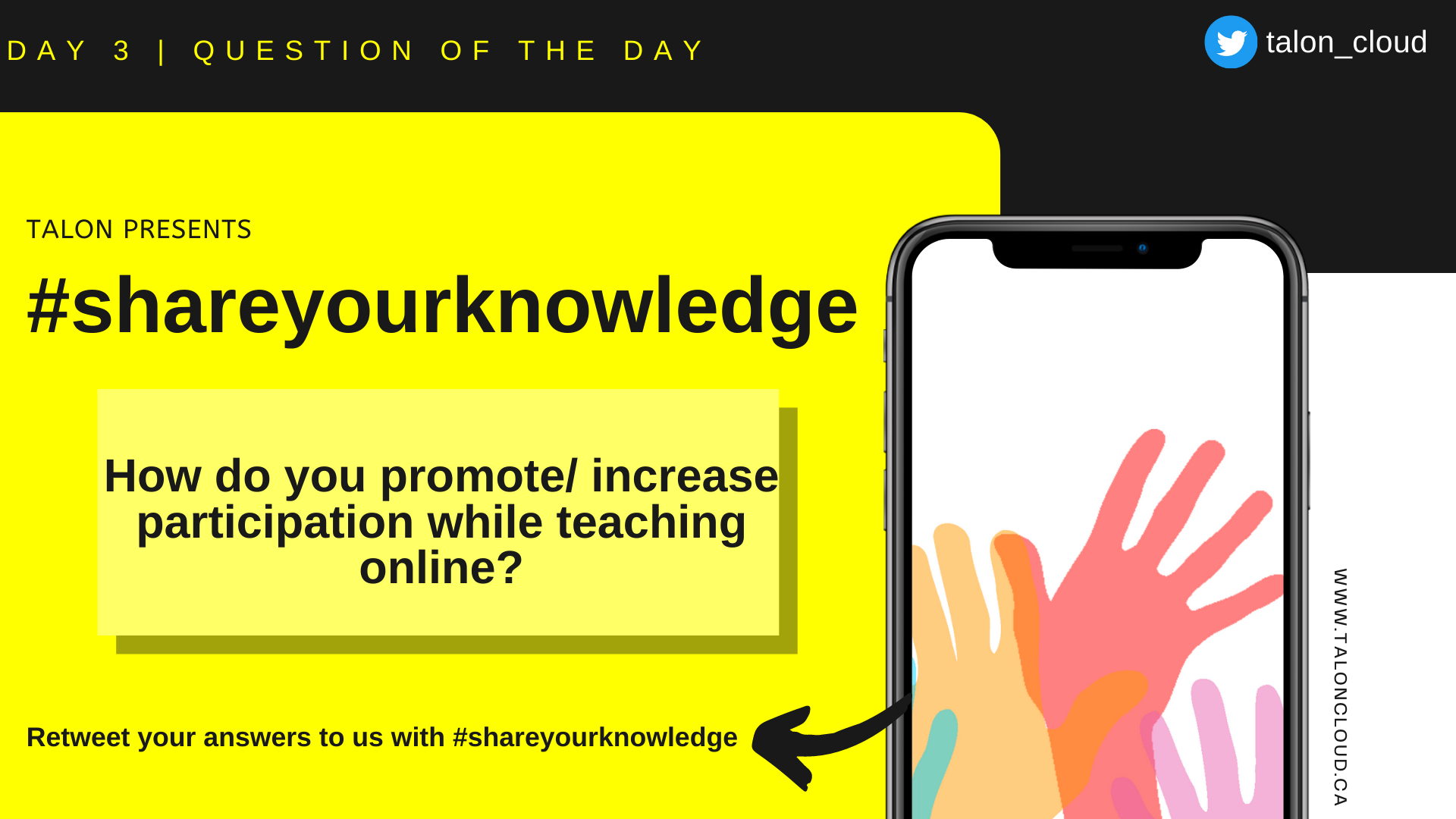 ---