REOPENING PLANS - CANADIAN UNIVERSITIES WITH A FOCUS ON ARCHITECTURE PROGRAMS
(Snapshot - August 2020)
What is it?

A look at 8 selected Canadian Universities focused on the Architecture programs as they prepare for the 2020/21 semester.
Who is it for?

Anyone intersted in the plans, systems, and tools currently used by these selected Canadian Universities.
What can it do?
A break down of the Universities plan to return in the fall 2020, their learning management system, the top used tools and some interesting resources available.
Interesting Tools and Resources
:
This graphic is created by the McGill University Teaching and Learning Services (TLS) and is a visual depiction of educational technologies to support teaching and learning.
The University of British Columbia- School of Architecture + Landscape Architecture created a Miro board to help new design students prepare for online learning and at home studio life. This includes supplies, software, modeling and a book club.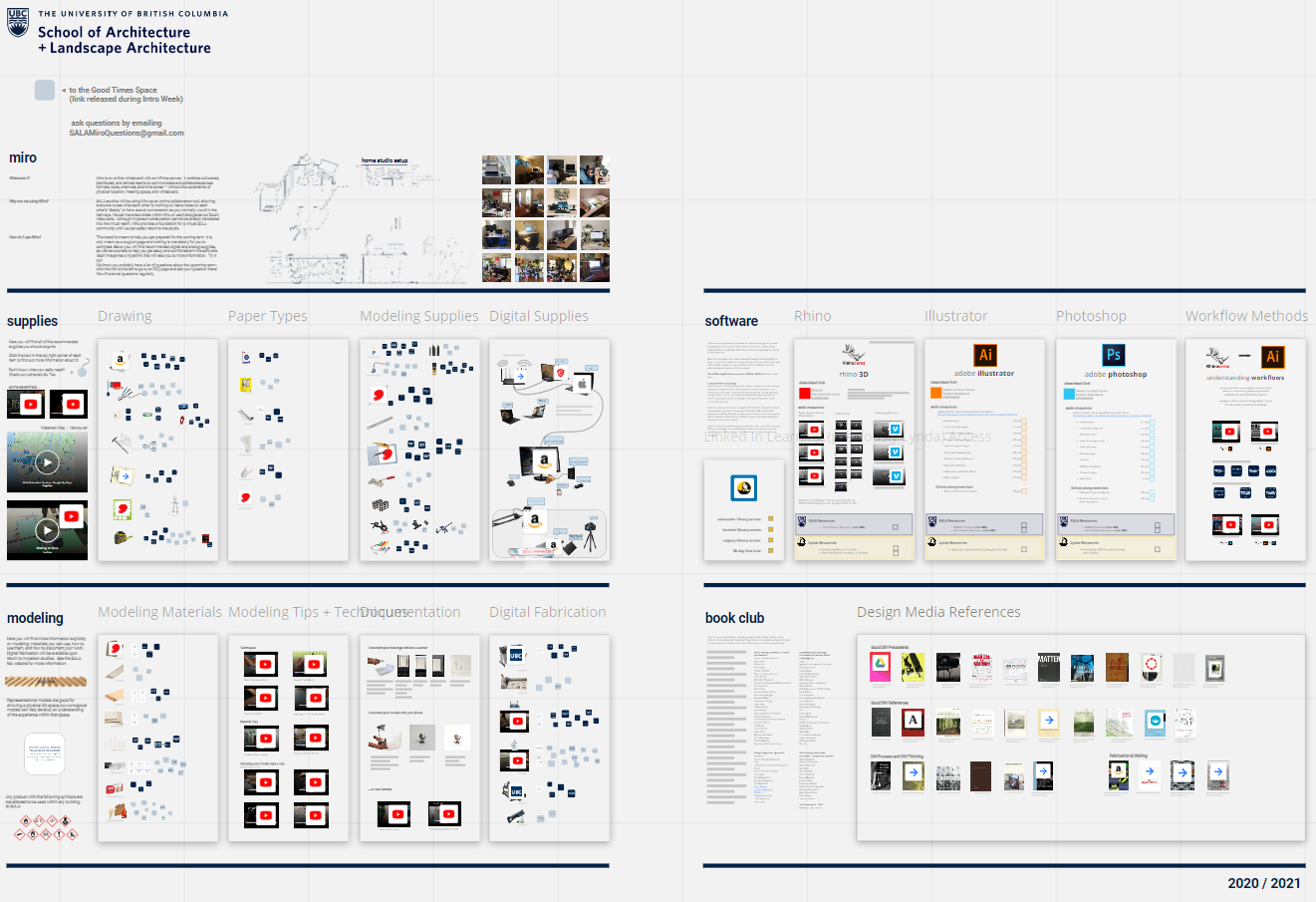 The University of Waterloo created this resource for considerations when choosing online tools. It helps to better understand the relationship between immediacy and bandwidth. For example, some students' access to technology may be uncertain, therefore they have low bandwidth available - which implies that low immediacy tools (green tools in the diagram below) should be used by instructors.