What is it?

Microsoft Teams is a communication and collaboration platform that consists of chat, video meetings, file storage, and application integration.
Who is it for?

Faculty and staff at the University of Calgary.
What can it do?
The IT department at the UofC provides these resources:
Accessing Teams from your web browser

Download Teams app on a managed Windows or Mac computer

Download Teams app on your home computer

Download Teams app to your mobile device

Create a new Teams meeting

Using Teams options during a meeting

Using chat

Frequently asked questions

Tips and tricks
One of the primary benefits of using Microsoft Teams is the Level 4 Data Classification with recording sessions. Review the charts below to select your online meeting software.
Select your Online Meeting Software: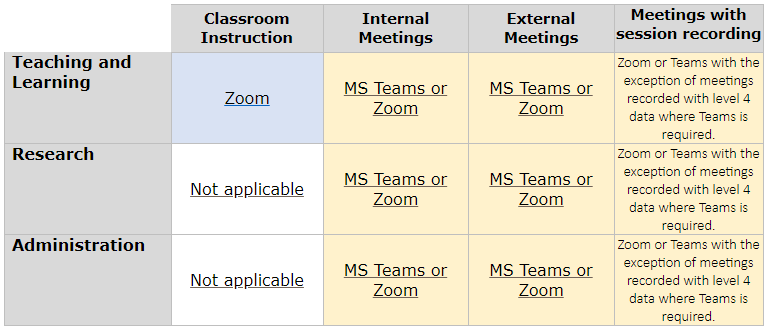 Data Classification Guidlines for Meeting Platforms: